Eczema affects about 10% to 20% of infants and about 3% of adults. Most infants will outgrow the condition, but some will continue to have symptoms throughout their life. With proper treatment, eczema can usually be controlled.
Eczema is a usually a very itchy condition that can actually start before the rash appears. Typically, the rash will appear on the face, back of the knees, wrists, hands or feet, but can affect other areas as well. The affected areas will appear very dry, thick and scaly. In fair-skinned people, these areas may appear reddish and then eventually turn brown. In darker-skinned people, eczema can affect pigmentation, which can make the effected skin lighter or darker.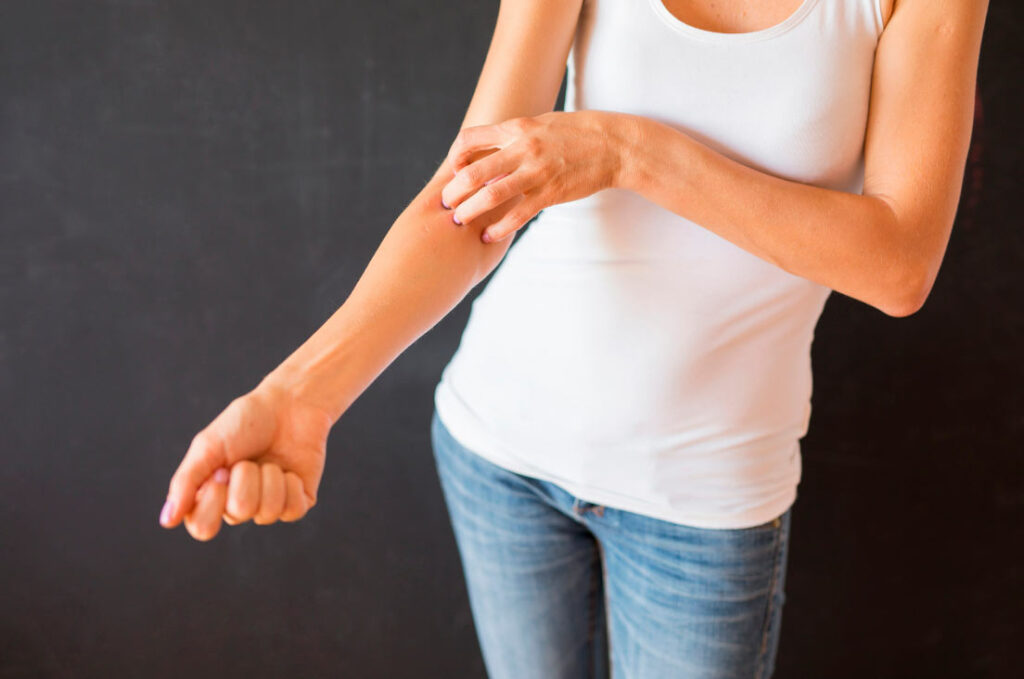 Treatment of Eczema
Our platform has an image upload feature that is extremely helpful for both providers and patients. With this feature, our physicians can get a precise, detailed look at your rash before the visit even begins. This feature is also very useful to see how your rash has progressed. If your rash has been present for a while and you have a picture from early on, it is helpful for our providers to see the comparison.
If your outbreak is on your face, this feature is specifically useful for those that wear makeup – you can take a picture when you have a clean face, save it and upload before your visit! For best results we recommend pictures be taken in bright, natural light, close to the rash and from a few different angles.
If you can give a size perspective, like laying a dime near the rash, this can be extremely helpful, as well. Options for treatment of dermatitis may include.
Coal tar extract
Moisturizers
Barrier creams
A prescription for steroids, antihistamines or topical antiseptics